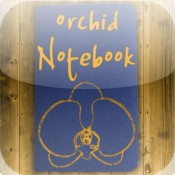 Mount Dora, FL – NerdsGeeksGurus, LLC released an update to their Orchid app for the iPhone and iPad mobile devices. Orchid Notebook 1.5.0, released in September, enhances the database portion of the app by providing an additional field to track orchid collections and allows collections to be viewed by genus.
The grex field was added to the database to allow users greater flexibility on detailing individual orchids in a collection. The grex is used to describe cultivated plants in way that is not necessarily related to the biological classification. The addition of the grex field allows users to put more details about the name of an orchid.
"One of the most requested updates to the Orchid Notebook App is the genus view," stated Patricia Conrader, marketing director of NerdsGeeksGurus, LLC. "The biggest benefit of having the orchids listed by genus is that it allows users to sort through larger collections easier." The view shows each Genus name and displays the number of orchids there are of that genus in their collection.
"Orchid Notebook 1.5.0 is the beginning of a series of incremental updates scheduled over the six months," according John Conrader, CEO and app developer for NerdsGeeksGurus, LLC. When asked about future revisions to the orchid app, Mr. Conrader replied, "The next update will include growing instructions for additional orchid genera aimed at new orchid growers and a wish list view." He also hinted that a desktop version for Mac users is in the works.
Orchid Notebook 1.5.0 is available for $2.99 in the iTunes App Store. There is also a free version available that has limited features that allows for 5 entries.